We're Experts
In Commercial & Residential Sewing
and Bag Closing
The Des Moines Sewing Machine Company is a licensed dealer and distributor of a variety of the leading sewing machines for both commercial and residential uses. We sell, repair, and perform service to most machine types from industrious bag closing machines and commercial sewing machines, to personal residential sewing machines for the occasional hobbyist. Des Moines Sewing Machine Company has gained more than 70 years of expertise by working with major sewing brands including Fischbein, Union Special, Newlong, Singer, Consew, Juki, and more.
Ask any of our manufacturers and they'll agree that Des Moines Sewing Machine Company are experts in troubleshooting and diagnosing problems with all varieties of machines. We'll make repair recommendations that are fast and affordable. We repair and restore all types of machines incuding antique sewing machines to state-of-the-art commercial machines.
cones of thread sold in 2018
of business done outside of Iowa
LARRY RODRIQUEZ
General Manager – Sales & Service Calls
Email: larry@desmoinessewing.com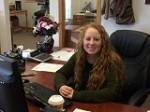 REBECCA SHANNON
Office Manager
Email: rebecca@desmoinessewing.com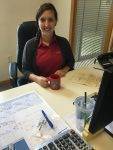 KELSEY WEBSTER
Executive Assistant
Email: kelsey@desmoinessewing.com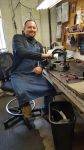 KARL MASTERS
Repair Technician – Fischbein Pedestal Mounted Machines
ED RODRIQUEZ
Repair Technician – Union Special, Newlong & Dobby Pedestal Mounted Machines
JOHN RODRIQUEZ
Repair Technician – Handheld Portable Machines
SAM RODRIQUEZ
Repair Technician – Industrial & Home Machines